God of War Ragnarok – Ps4 Used Game
₨ 11,500
Set out on an epic and unflinching journey as Kratos and Atreus struggle with holding on and letting go.
Witness the changing dynamic of their relationship as they prepare for war; Atreus hungers for knowledge to help him grasp the prophecy of "Loki", as Kratos struggles to free himself from the past and be the father his son needs.
All the while, the eyes of Asgard watch their every move…
Best Price in Pakistan
Fight to Defend the Nine Realms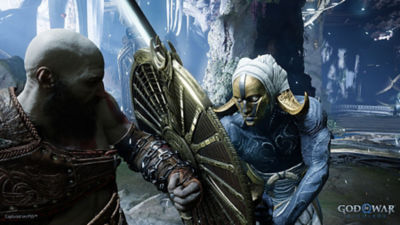 Atreus seeks to further understand the clues left behind by his mother and piece together his prophesied role in the coming war.
Meanwhile, Kratos struggles with his son's desire to uncover more about his identity, knowing it will draw them towards the vengeful Aesir. If that happens, they'll be even closer to repeating bloody mistakes of the past.
As the world around them inches closer to the threat of ruin, the pair find themselves faced with a choice: between their own safety or the safety of the realms…
All the while, Asgardian forces prepare for war…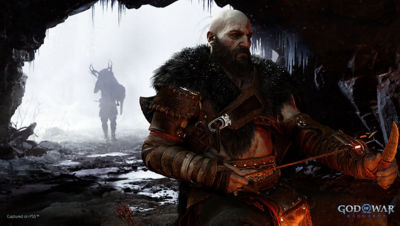 Game Features
Venture through all Nine Realms towards the prophesied battle that will end the world. Feel your quest through the immersive haptic feedback and adaptive trigger functionality of the DualSense™ wireless controller.
Take in the gorgeous worlds you travel through, brought to life by stunning art direction and remarkable attention to detail. Gain the upper hand in battle thanks to multidirectional 3D Audio; hear enemies approaching from any direction.*